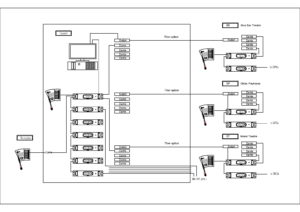 NBB-0202 Dante I/O Supports Bosch systmem in TPAC
The landmark building in the center of Taipei – Taipei Performing Arts Center's networked Public address system was designed and constructed by Radik, a well-known SI consultant in Taipei.
The main control room and each site use dual-mode fiber to transmit Bosch's control signals and UNiKA NBB-0202's Dante digital signals. A total of 30 NBB-0202s are used in the machine room and 4 satellite sites.
This is the second time Radik has used UNiKA's NBB equipment to link with the Bosch system after the Tai Tam Power Plant, and is very confident in the sound quality and stability.